The M2 Monitors (M2-M) are fully new designed Monitors with small frames for nearly all maritime applications. They are based on the latest technologies as well as on the experience of our clients. All systems are "Made in Germany" and provide high long-term availability.
LED Display Sizes:
27 inch
24 inch / 24 inch High Bright
18.5 inch / 18.5 inch High Bright
With or without PCAP Multi-Touch
Full Range Dimming (0 .. 100%)
IP66 (front) - IP20 (rear)
ECDIS Compliant / Calibrated for your ECDIS Applications
With or without Front LEDs and Capacitive Keys
Additional I/O and COM Ports for Remote Control
Optional with Buzzer
Certifications:
Type Approval DNV, Tested according to EN 60945
EU RO MR(1)
(1) In progress 2023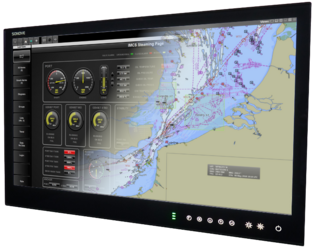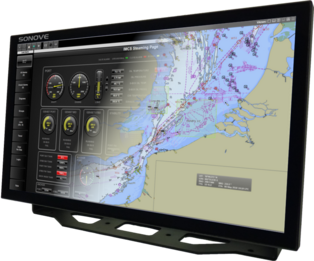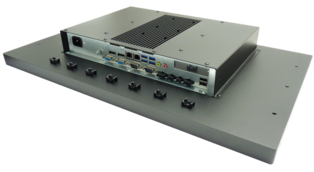 The Maritime Monitors (M2-M) offer a wide range of configuration possibilities. Please see the following options below.
Currently following display sizes and types are used for the M2 Monitors.
The M2 Monitors are available for the different mounting requirements. Therefore two different front bezels for each display size are available in which the display and glass are laid in.
The M2 Monitors are available with or without touch.
As standard, the M2 Monitors will be delivered with redundant power supply DCAC. But to fulfill the requirements of our clients, the systems are also available either with 24 VDC or 115 / 230 VAC, 50/60 Hz only.